The new onboarding flow, the "Lightning ⚡️" onboarding will ask the user to first download a compatible LNURL-auth wallet to authenticate, then they are taken to the "What is bitcoin" slides and then the withdrawal screen.
This is an effort to reduce the need for a user to give us personal information to authenticate to our site, plus it's a great way to introduce LNURL-auth to a brand-new user who's have had the experience of logging in with a wallet.
Keep in mind that only the following wallets are enabled for LNURL-auth as of now:
Breez
Phoenix
BlueWallet
Alby
Zeus
Blixt
Open Bitcoin Wallet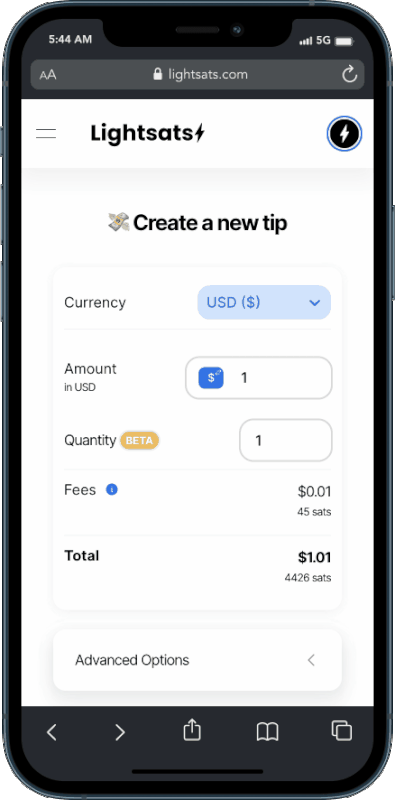 Once the tip is created this is what the tippee will see on the landing page when first claiming their sats -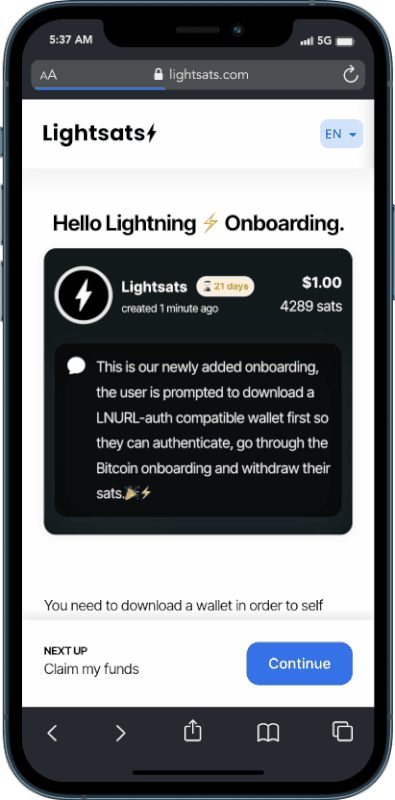 A new way to claim tip cards with 3 seed words from the BIP39 wordlist has been introduced🎉. This request came from
https://twitter.com/BitcoinIslandPH
to have an alternative option to QR Codes, some of their community members in The Philippines don't have phones that read QR Codes.
This feature has been enabled both for single tips and bulk tips.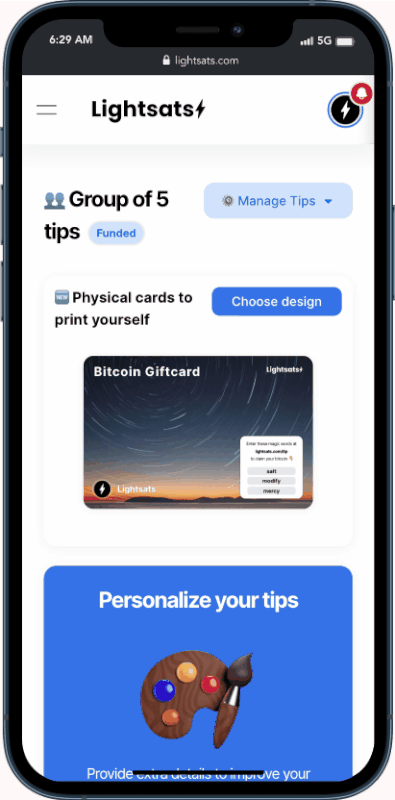 Once the tip has been created and you have chosen the bulk tip feature, each tip will have its own set of 3 words that you can share or have printed on the tip cards.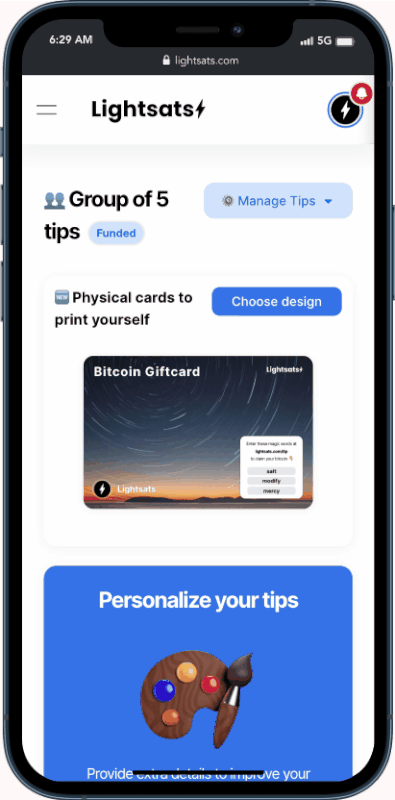 This is what the tip card looks like which can be redeemed at
https://lightsats.com/tip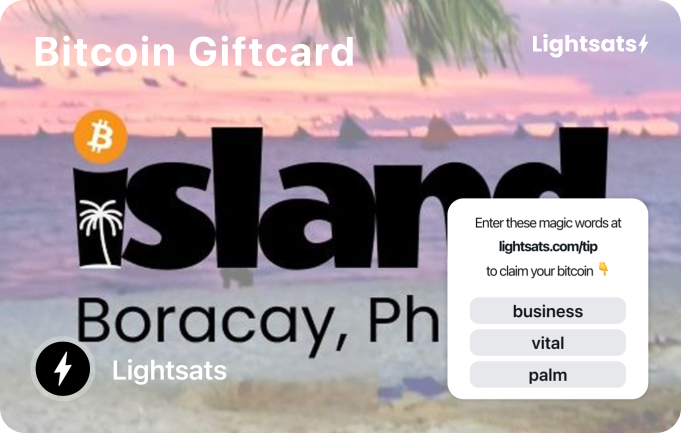 Desktop UX/UI improvement - when claiming a tip on your Desktop, in case the user does not want to download Alby Web Browser to claim the tip and wants to do it with a mobile wallet, we have added QR Codes next to the install button for each wallet to easily allow the user to scan the QR Code and be taken directly to their iOS Store or Google Play Store.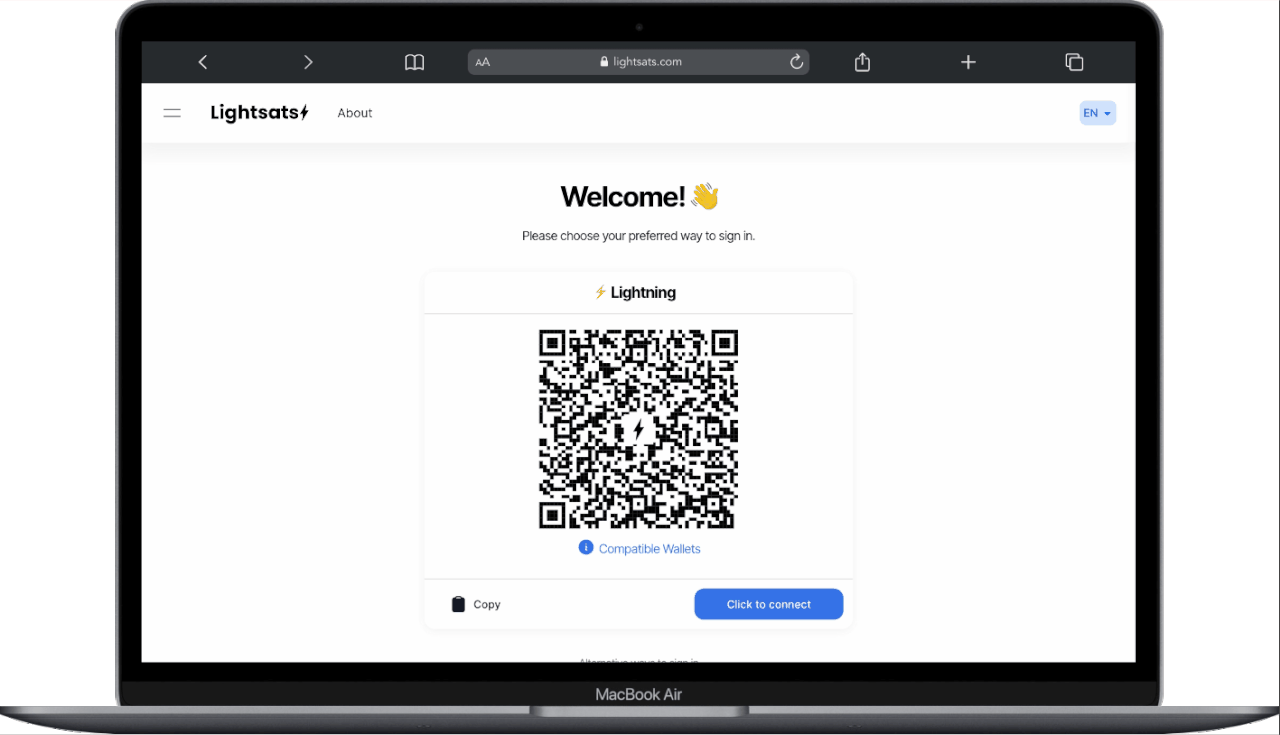 The fiat to sats toggle has been updated when you create a new tip⚡️🔁💵