Protonmail has always held a special place in my heart, even with their erstwhile fuckups. I remember donating $50 to their indigogo crowdfunding campaign in 2014 and watching PayPal freeze the donations due to doubts on the legality of encryption...🫠 Snowden's revelations were only the year prior and still working their way through the global consciousness. Protonmail for those unaware gets its name from the small group of particle physicists and computer scientists that started the company out of CERN.
Now some housekeeping:
ProtonCoin was a fuckup and I'm relieved nothing ever came of the project
How they handled the DDoS attack explanation after the French terrorist attack was iffy
How they handled the IP logging and court compliance revelation leading to the arrest of the French climate activist was a fuckup
But the bitcoin payment option, VPN, Swiss court victories, and transparency have heretofore ironed-out a forgivably rough start. They've shown a commitment to privacy imo, and it's been impressive for a mainstream platform, the word mainstream being key here.
So in December last year, when asked why Protonmail hasn't integrated the Lightning Network yet, Protonmail founder and CEO Andy Yen replied to Forbes with something that went under the radar in bitcoin world:
"It's just a matter of resources. We will eventually - it's simply a matter of time."
An integration like this seems significant considering Protonmail has over 100M global
users
. CashApp by comparison has half that. Protonmail boasts partnerships with Stanford, Harvard, MIT, Caltech, Cern, EthZurich, etc. Many of their global users aren't native bitcoiners, and going the static route, it would give every Protonmail addressee a wallet linked to their call sign. Example:
user@proton.me
, just like
user@stacker.news
. Custodial or not, it's an important initial step.
So anyway, I DM'd Andy Yen (
@andyyen
) on Twitter, and contacted ProtonMail via email. I asked both about the platform's LN progress seeing if I could get compatible answers. Which I surprisingly did, and I wasn't expecting replies from either. I don't want to post them publicly, but they're
"excited"
and
"working their way through the lightning menu"
.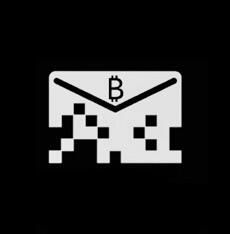 Look, I'll believe it when I see it, but a toast to any and all interoperable frens: 🍻
Protonmail's mainstream appeal is important. It's rare for a privacy-centric platform to attract those kind of network effects. Their UX/UI is absolutely world-class. Their user-base is diverse and enormous. We should support them.