Today LNbits team released a new version of the LNURL-pay extension.
Now this extension contain the option to create a Lightning Address for each LNURL-pay code you create. Now is very easy to have and manage multiple LN addresses on your same domain where your LNbits is installed.
How to update
If you already have your own LNbits instance (you should), in just few seconds can be done, without even restarting the whole LNbits.
With the separate setup of LNbits core from all the extensions, now you just have to update the extension you want and done, no need for anything else.
Open your LNbits instance as super admin, not a regular user. If you still didn't saved the bookmark with your admin session, go to your LNbits console logs and check it there, it is indicated with the userid necessary. Use that link to manage it.
Go to "Mange extensions", and click on "ALL", search for LNURL-p, then click on "Manage".
Open the details of the extension and click on version 0.2.1, then click "Install". Done!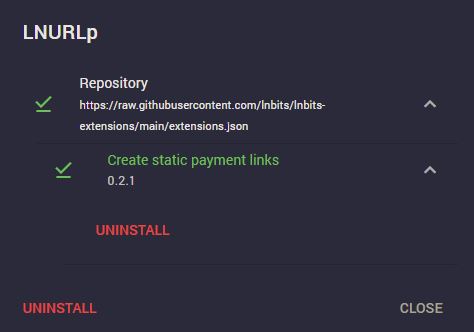 Now go and open that extension from the left panel, LNURL-p.
If you already had created some LNURL-p, you can click on edit and just add a LN Address to each.
If you didn't have created any LNURL-p then when you create one you will see now the field to insert a alias for a new LN address @ your-domain.com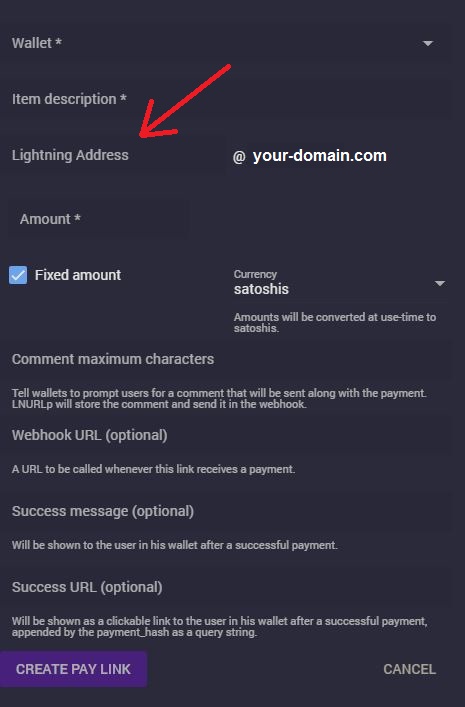 -set all the otehr details as you wish for your LNURL-p and done, now you can receive sats to your newly created LN address.
Also now in the received payment details (click on the green arrow for the payment) you will see that if was used the LN address, it is indicated in those details.

Another aspect: you can have as many LN addresses you want, but all of them will be under your hosted domain where your LNbits instance you have it installed.
HAPPY LIGHTNING!