zaps forwarded to
@anita (100%)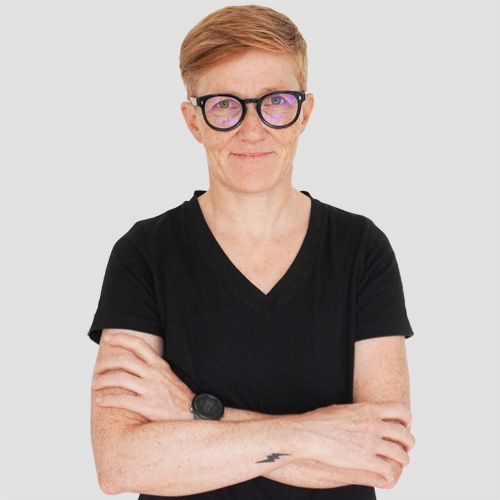 "In an environment filled with noise, her work is crystal clear and honest."
Andreas M. Antonopoulos
The idea for this event came from
@grayruby
. I have been posting here for the past few months about Anita's activities and forwarding the earned sats to her Stacker News account, with limited success. Now,
@grayruby
and I are kicking it up a notch.
I am starting things off with a 100,000 sats boost.
@grayruby
has agreed to zap this post 100,000 sats, and his wife has agreed to zap an additional 20,000 sats. Keyan Kousha (
@k00b
), Stacker News founder and CEO, has graciously agreed to zap 100,000 to this post, in essence reimbursing the boost I made to assure visibility. It's then up to the Stacker News community to see how big we can make the final number.
If we are successful, this might just be the first of many Stacker News charity satsraisers. If so, I can't think of a better way to start than with Anita Posch and Bitcoin For Fairness.
Bitcoin For Fairness Resources and Programs
If you have some time, watch this
documentary
to get an idea of how Anita sees bitcoin as a tool for enforcing human rights:
On the BFF
web site
you can find many learning resources, including books, instructional videos, a weekly newsletter, and
The Anita Posch Show
podcast, which I listen to on fountain. She's been doing this podcast since August of 2018. Her first episode's guest was Saifedean Ammous, who had recently published "The Bitcoin Standard."
I have subscribed to her newsletter, The Orange Journal, for the past year or so, and I highly recommend it for its informative content.
The organization also hosts meetups and workshops in African nations.
According to the web site:
Bitcoin For Fairness is a non-profit initiative raising awareness and understanding of Bitcoin for people in emerging countries and for disadvantaged communities. We connect and boost the profile of local stakeholders, identify and work with educators on the ground to expand Bitcoin adoption locally and Bitcoin awareness globally.
I'm glad we decided to do this fundraiser now, because Bitcoin For Fairness just released its
Crack The Orange
platform. Here is how that program is described in The Orange Journal:
Bitcoin made easy
Over the last years in the Bitcoin space, I have observed and understood the obstacles in Bitcoin education. The amount of Bitcoin information out there can be overwhelming and make it hard to orient oneself. This lack of clarity creates a fertile ground for scammers, who in return give Bitcoin a bad reputation. After my experiences in Africa, I don't believe in quick fixes such as sending a shop or restaurant owner some Satoshis and leaving them shortly after, to fend for themselves. Other attempts are very technical and require a deeper understanding of highly technical terms which can be a barrier for people without previous economic education.
So what was missing?
It became clear to me that people needed a structure and a trustworthy contact person. Someone they could ask questions after they learned something new. Also different learners require different materials. This is why I created my learning platform Crack The Orange which includes text, video, audio, and the possibility of live call participation, in which learners can ask me and other thought leaders questions that come up during education. The goal of this program is to offer long term sustainable Bitcoin education. Today I want to offer you a 10% discount on all products paid in national currencies. The coupon code 21ORANGES is valid until the 21st of September 2023.
Course & Membership Options
Memberships

Become a Supporter & get access to the private community channel.
Become an Enthusiast & get access to one live Q&A with   per month. Users have the possibility to ask questions, get access to exclusive content, the (L)earn Bitcoin ebook and free access to my private community channel.
Become a Builder & be a part of podcast recordings with special guests, get access to one live Q&A per month with me, the possibility to ask questions, exclusive content, the (L)earn Bitcoin ebook and free access to my private community channel.
Become a Course Master & get access to all (future) courses as long as subscribed. Be a part of podcast recordings with special guests, live Q&As with me, the chance to ask questions, exclusive content, the (L)earn Bitcoin ebook and free access to the private community channel.
(L)earn Bitcoin Course
Heart of the educational program is the (L)earn Bitcoin course, which includes a one-year membership, where students can receive a certificate of completion after successfully finishing the course. This credential paves the way to becoming a "Certified Bitcoin Professional'' through the CryptoCurrency Certification Consortium (C4), equipping individuals to leverage Bitcoin technology professionally.
Crack The Orange's impact extends beyond membership and courses. Scholarships made possible through donations grant Global South Bitcoin educators and community builders access to transformative education, breaking global financial barriers.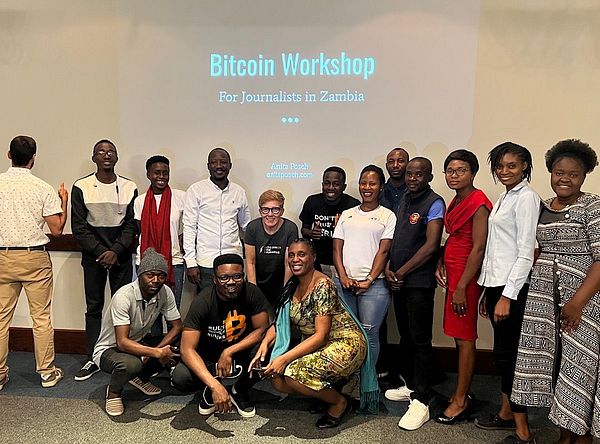 "If bitcoin works here, it can work anywhere."
Someone asked Anita why she went to Zimbabwe to educate people about bitcoin. I assumed it was because of that nation's notorious hyperinflation. I'm sure that played a role, but she said that she wanted to show people that bitcoin can be adopted anywhere and everywhere. Listen to a few of her podcasts. You'll wonder where she gets her drive and focus.
Anita grew up in Austria. Before becoming a bitcoin activist she worked in web development and e-commerce. As a woman, she describes the subtle or overt slights and disadvantages of being under appreciated in a male dominated world. She is openly gay and a professed feminist. I have never seen any indication that her politics has affected her success as a bitcoin activist. She speaks at bitcoin conferences and events throughout the world. She is a frequent guest on the most popular bitcoin podcasts. Her standing in the community belies the common misconception that bitcoin is only for "alt right" men, whatever the hell alt right even means. Bitcoin doesn't give a damn about your politics or beliefs. Bitcoin is freedom for everyone, the opposite of the ideals embraced by virtue signaling authoritarians.
Bitcoin is also still characterized in some circles as a scam or get rich quick scheme. The fact that this bullshit still gains traction amazes me. Maybe those pushing these narratives should follow Anita around for a few weeks, if they can keep up with her.
Bitcoin is about proof of work, and that's where Anita excels.
She has dedicated her life to educating disadvantaged communities in the global south about bitcoin. She walks the walk. She lives on bitcoin, although doing so is not always convenient, and sometimes the volatility causes a loss of purchasing power. She's not in it for a lambo. She's not "investing" in bitcoin with the goal of gaining great wealth. I can't imagine her saying "have fun staying poor". She spends a good part of her life in the Global South, in overcrowded cities or tiny isolated villages. Internet connectivity is spotty and blackouts are frequent. Basic necessities are sometimes in short supply. It's not about Larry Fink and BlackRock. It's about the communities that have been victimized by the neo colonialism of organizations like the International Monetary Fund and the World Bank. It's about those African nations forced to use the
CFA franc
, which drains these nations of their resources while enriching France.
"Keep The Unbanked Unbanked"
I heard her say this on a podcast once. It stuck with me. The point is that bitcoin is the only bank you need. Many people in the countries where she works have never had a bank account. They don't need one. She describes the lightning network as your checking account, and onchain bitcoin as your savings account. She intentionally keeps her educational materials simple and practical. She isn't teaching about merkle trees and elliptic curve cryptography. She is teaching how to use bitcoin as the solid, bullet proof money that it is.
If you look at the Bitcoin For Fairness web site, there are links to videos and blog posts teaching how to download a wallet to a cell phone, where to buy bitcoin, and a guide to the Machankura platform, which
allows you to buy goods, send and receive bitcoin via the Lightning Network without the need for internet or smartphone.
This is all basic, nuts and bolts advice to get you using bitcoin right away. There is little technical theory. BFF does provide links to resources for those who do want to pursue a career in bitcoin development, but that's not where the emphasis lies.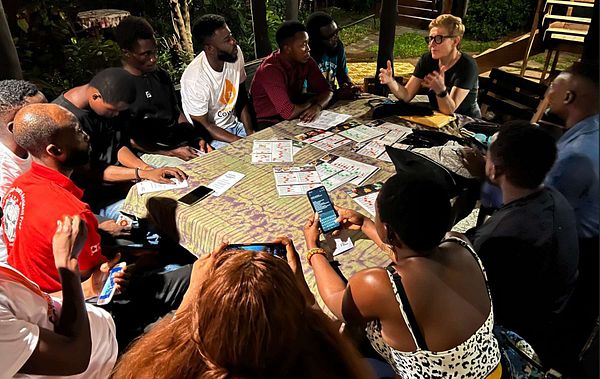 My Goals
Learning about Anita and the many others in the bitcoin community doing this type of work always makes me feel a little guilty. I may be obsessed with bitcoin, but it's mostly through reading and interacting with other bitcoiners on Stacker News and Nostr. I surf the web while comfortably lounging on my cushy recliner chair.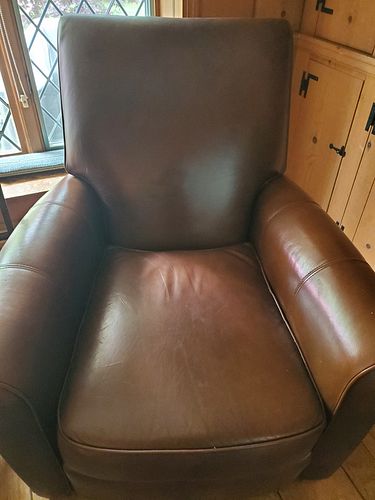 So I want to make some changes. I want to get off my ass and spend more time working on fundraising for the people who are dedicating their lives to bitcoin education and adoption. This satsraiser is a small start, but it's a start.
Another thing I am trying to do is also inspired by Anita. I am trying to get closer to the ideal of "living on bitcoin." I have used the excuse that it's too difficult for too long. I'm going to take it one expense at a time. I'm asking local merchants if they accept bitcoin. I get some weird looks. I haven't had much success. I hope to get better with practice.
I'm asking you to help too. Give what you can
How To Help
You can zap this post. All sats are directed to

@anita

's Stacker News wallet.

You can privately donate to Bitcoin For Fairness on their

web site

.
Whatever you choose, please reply to this post if you want your support to be recognized.
If you can't spare the sats right now, you can contribute to the bitcoin cause in other ways. Use Anita Posch as your model. You don't need to travel half way around the world to find disadvantaged communities that would benefit from the establishment of a bitcoin circular economy. There are homeless encampments throughout the U.S. There are plenty of impoverished people in western Europe. You speak their language. You already have a leg up on Anita. You know their culture. The people you encounter are more likely to have a cell phone and a reliable internet connection. The neighborhoods you visit won't be under constant threat of blackouts. Maybe you can establish the next Bitcoin For Fairness.
Thanks, Siggy