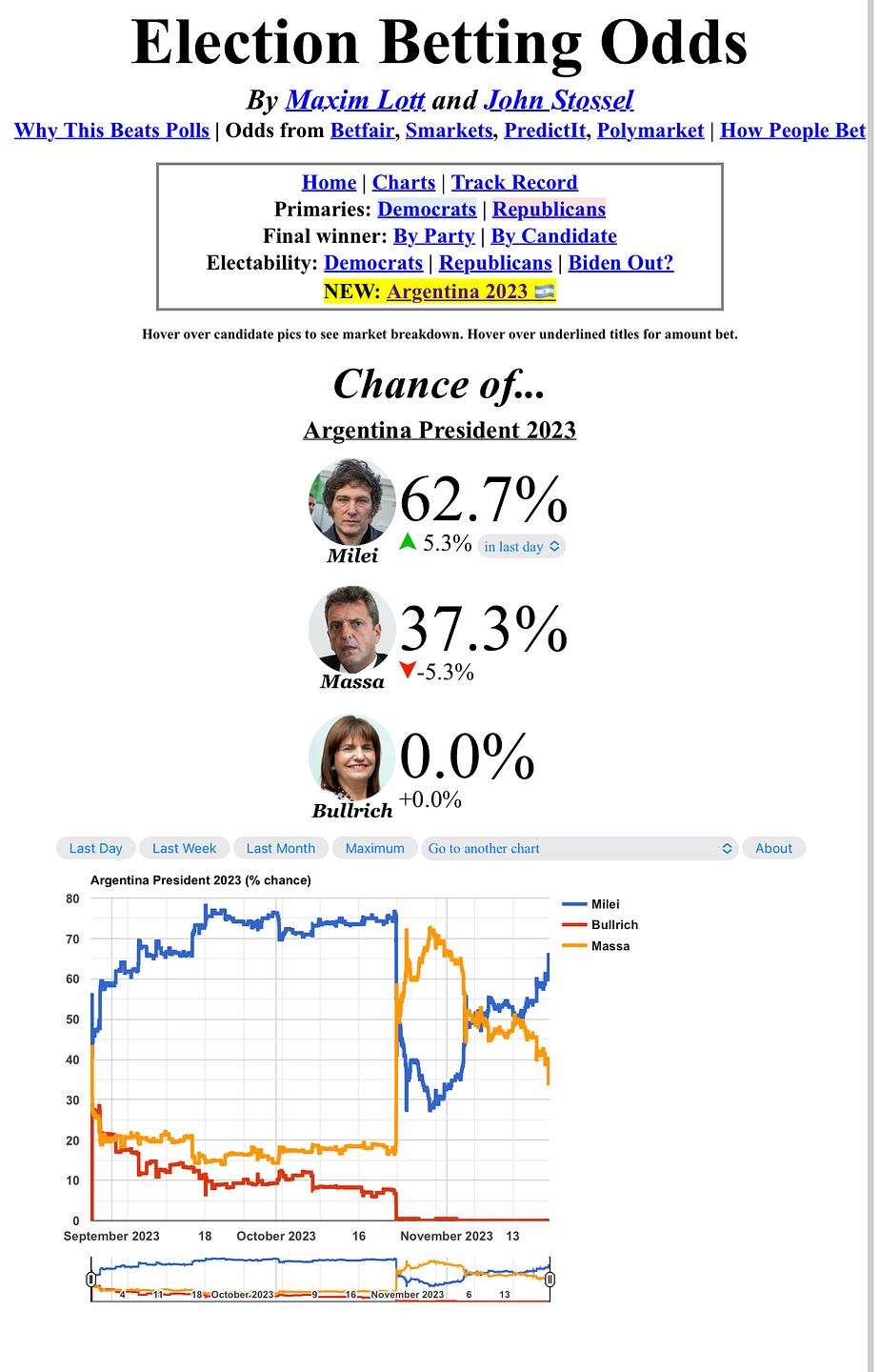 https://electionbettingodds.com/Argentina2023.html
Javier Milei is a strong supporter of Bitcoin. He believes that it is a superior form of money than fiat currencies and that it has the potential to revolutionize the global economy. He has called for the adoption of Bitcoin as legal tender in Argentina and has said that he would abolish the country's central bank if he were elected president.

His support for Bitcoin is based on his belief in its libertarian principles. He believes that Bitcoin is a decentralized and censorship-resistant form of money that is not subject to the control of governments or banks. He also believes that it is a more stable and secure form of money than fiat currencies, which are prone to inflation and manipulation.

Milei's views on Bitcoin have made him a popular figure among many crypto enthusiasts in Argentina. He is seen as a champion of their cause and a potential leader in the fight for a more decentralized and libertarian future.